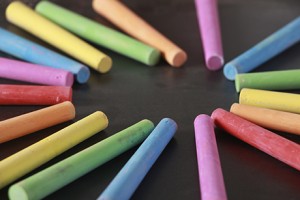 Every year we are captivated by the many unique ways people are using Munsell in their work, their play and in everyday life. We are incredibly appreciative of the submissions we receive and love to share them with others to help them get color energized.
So thank you once again for continuing to share your color stories and for helping to build this amazing community. If you haven't already, check out our 2013 and 2014 tell us your stories blog posts for more color inspiration.
Stories about Color Learning
"At 63 years of age, retired from teaching, I am studying floristry. I am blown away by the Munsell theory. I am just touching on it, but it is fascinating."
"I'm a psychology major student and I am using the color charts in an experiment to assess what color ranges emit levels of emotional state."
"I lecture in Thailand at an international program in Digital Media on Principles of Art Colour Theory and many other aspects of Digital Media. I am writing a book to help my students further understand colour in all its aspects and how to use it effectively within the criteria that they are studying. I have found the Munsell colour model to be the best explanation yet found. I need as much information as I can get, so I am exploring as many avenues as I can. The deeper I research the more complicated it is to explain to my Thai students in a language they will understand."
"Presently, I am an art instructor in a small JK-8 grade public school. I want to incorporate the Munsell Color Sphere into my art lessons. I feel many art instructors do not even know what the Munsell Color Sphere is all about."
"Color theory was a required foundation course in the Visual Communication Design/Illustration major during my schooling. I've now been freelancing as a fine artist and teaching for 20 years, and have altered my courses to reflect the needs of my students: they were signing up for classes like Portrait Painting without having learned any fundamental principles and skills. I teach a series of color theory classes that present the basics of hue, value, and chroma, and follow with increasingly complex exercises that apply those principles. I still have the Munsell Student Charts I had in school and have modeled the first term on those: the HVC chart and ten Hue charts.  We do them in paint rather than with little chips."
Stories from the Field
"I have a gift boutique and I make to order various items made of textiles, blankets, sweaters, scarfs etc. I also do canvas work for tote bags as well as for wall hangings."
"Catalog printing at its best. Munsell is the most relevant strategy for printing because it includes colour subjectivity & relativity, colour viewing environments, colour standards, etc. Great approach!"
"I am a fireworks pyro-technician and fireworks manufacturer."
"I am an irrigation Agronomist in Ethiopia."
"As a Decorative Painter, TV host, and Color Consultant, the color wheel is my go-to tool for educating and empowering people in their homes. So many feel daunted and overwhelmed about choosing colors for their walls, and all of their decor, for that matter. I enjoy seeing their faces light up when I show them how to create color palettes that are unique and personal. Using color to create art and design is incredibly rewarding. Using the color wheel to highlight the best in how a person lives is icing on the cake."
"30 years involved with color in textiles. Worked directly with Munsell while laboratory manager at AATCC in late 80's. Offer training programs in color evaluation, measurement and matching for last 20 years as consultant."
"I am a soil scientist and using it for my field work in Africa, Central America and Asia. This tool is perfect."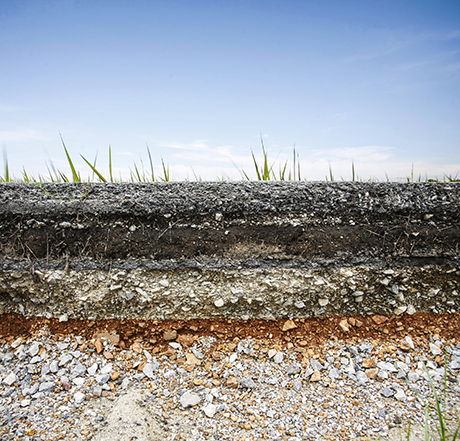 Stories from Artists
"I am starting to do mosaics as art, when I find that the pixilations are hard to identify as a colour. I have been surfing hoping to find a tool that I can use to identify a pixilation in a photo, that I can then transfer to a tile or glass medium to get a colour match to ensure my mosaic is a colour as true as possible."
Just for Fun
"Yesterday I was talking to my daughter about all the colors that she sees in the world and she was like, "Momma, please I'm just in the 2nd grade." I just laughed at her and she was give me the same logic I just gave to her.
Share Your Story
Do you have a color story to tell? We would love to hear it. Share your story below, on our Facebook page, or submit your story using the form.