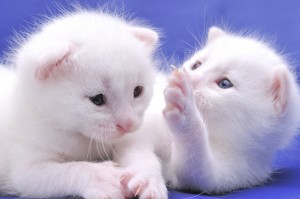 It's a new year which means a new chance to explore the world of color. Each year we bring you stories from the past year that people have shared with us about how they are using the Munsell color system.
We are so appreciative that you share these stories with us and want to take this time to pass them on to others. Many of the stories we receive become blog posts and we thank the many contributors that are making our blog a place to go for learning and exploring color and color theory. So thank you all once again for continuing to share with us; we love this community of color devotees.
Stories from Artists
Ventures in the creative arts and beyond:
"Last week when I was at work (I am a R.N.), I commented on a coworkers uniform (scrubs) color, regarding how unusual the color was, and how much I loved the richness of the color. The color was a deep aquamarine. Every single one of my coworkers was emphatic that the color was navy blue and that since I am 51 years old I must have a form of color blindness. After much discussion and debate, my supervisor mentioned that she had taken the "Farnsworth Munsell 100 Hue Test" and scored very poorly, and that there are individuals that have the ability to distinguish certain hues when others cannot. No one bought this theory unfortunately. I am also an artist, using mostly watercolors as a medium, so I was a little concerned that perhaps there was an issue with my vision. I took the test, and it only took about ten to fifteen minutes to complete, and I scored a "0". Of course I posted the link to everyone that thought I was crazy for seeing green in the "navy blue" scrubs! What is somewhat interesting is that I suffered a TBI related to a motor vehicle accident about fifteen years ago; the initial impact was the frontal/temporal region of my brain. I suffered several skull fractures and a rather large epidural hematoma. I also remember when I "came to" in the ambulance that I was totally blind if only for a few minutes. The vehicle I was driving rolled over four to five times so it is no surprise that my whole brain was involved. I was happy to discover that every individual with a history of TBI will suffer from the ability to distinguish color hues, as being an artist and the whole world of color is so very important to me."
"I am a painter, trying to paint flesh colors without the colors getting chalky or muddy. I use Munsell as a guide to my palette colors."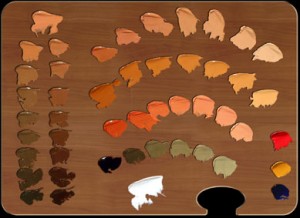 "I am 73 years old and I started painting 3 years ago. I am self-taught using trial and error with great help from the computer and very kind painters who share. Thank you to you for your site, I am still battling with colours and lots of techniques."
"We are working on a book project with an artist and will likely be using the Munsell color system to describe the colors she uses in her work."
Stories from Students
They are always learning:
"I am doing a Visual Merchandising course in Dublin at the moment. This week we are studying the use of colour. I am looking at your site to get an idea from your charts of the way different colours complement each other."
"I'm a master student from the University of Macau. I'm currently doing a thesis on the study of cognitive linguistics based on color cognition. I am using Munsell color charts for my studies."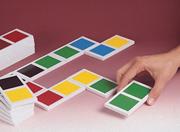 Stories from the Field
From archaeologists to engineers, Munsell is in hand:
"I created a symbology for work safety in industrial maintenance and am using the colors from Munsell to be part of the specialization in security engineering."
"The insulation colour of all metallic cables that we manufacture should meet AS2700S and equivalent Munsell colours. I am developing a colour chart for the production staffs to use as visual standards."
"I am in training to be certified in color analysis and my instructor has a degree in art. Also I am a hairstylist seeking to become a color expert."
"I was recently coded as a soft autumn. I spent my entire life thinking I was a winter until I learned color theory using the Munsell system."
"We were trying to decipher a report that had been generated for a client concerning the layers of paint on the walls of their historic theatre. In the end we found that the Munsell color system was integral to the CADD program we used, and so we were able to give our clients a graphic representation of the colors found in their report."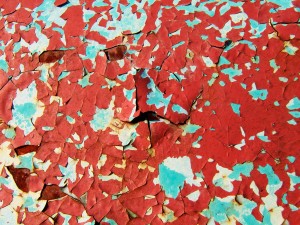 Other Amazing Stories
Because we had to share:
"In the August 2013 Southern Living Special Decorating Issue there is a wood floor painted with Munsell Color number 10GY3/4; called grass green. We want to paint a cement floor in a remodeled garage to living quarters."
"Back in 1981, I discovered the healing rays of purple flames, it's a vision nurturing and envisioning training technique. I was burned on 85% of my body and 75% of that was beyond 3rd degree. I was 12 years old; by the time I was 13, I was back in school and played for the high school basketball team. I created a learning environment by actually getting a purple light for my room that I used while sleeping. The Royal Blue is great for focusing. There was a book I read in the hospital that suggested this alternative assistance, and although it was a book from the Golden Dawn, written by Israel Regardie and S.L. MacGregor Mathers, I truly believe that there is a strong merit to the Power of Color to empower any project in more than just healing."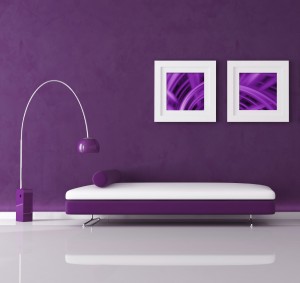 Keep the Stories Coming
We are grateful for the stories we have received and would love for you to tell us your tale, too!  By sharing your story, you can help inspire others. We can't wait to hear about how a splash of color has affected you at work, at home, at school, or anywhere else. If you've got a great story to tell about adding color to your life, share it on our blog, send us an email or drop us a line on Facebook, Google+, or tweet us!