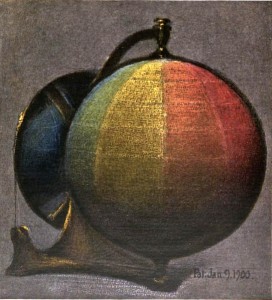 The Munsell Color system brings reliability, flexibility and a logical simplicity, to visual color matching and color identification. Color can be an asset or a liability to your business.  When managed effectively, color can drive business.
Your Color is Our Business…
When it comes to identifying color, communicating color and visually matching color, Munsell helps you do so efficiently and effectively.  Here's how…
The Munsell system organizes color the way the human eye sees color, making it easy to identify the colors you want.  It also serves as the basis for the way color is manufactured, making it accurate and reliable for visually matching color.
Munsell Color Standards Ensure Confidence in Color Identification and Color Matching
Imagine if there were no standards for weights and measures. A 2 x 4 could be sized anywhere from 1.5 to 4.5 inches. You couldn't build anything accurately or efficiently.  The Munsell system provides a universal standard for matching and identifying color. As a result, you can confidently identify, communicate and visually match color—anywhere color is specified using Munsell color standards.
Munsell Color Standards Facilitate Cost-effective Color Matching
In a manufacturing application, Munsell enables multi-component product manufacturers to expand the scope of their operations from a local to a global supply network without compromising end product color quality or manufacturing costs. Using Munsell color standards ensures accurate color communication throughout the supply network and provides a reliable visual color matching standard.  More importantly, Munsell offers you flexibility to develop color standards based on acceptable manufacturing color tolerances, which prevents higher manufacturing costs associated with rework and waste—you establish color standards based on what is realistically and acceptably achievable.
The Munsell Color System Easily Scales to Meet Your Requirements
With the accuracy and reliability of Munsell color standards, you can easily increase the scale and scope of your color matching or color identification program without compromising color accuracy.  For example, let's say you're using a Munsell color standard in an agricultural or food grading application.  You can easily expand the number of suppliers while maintaining the same level of color accuracy when each supplier is given a Munsell standard against which to grade or sort products.
Remember… Accurate Color Standards Account for 1/3 of Color Accuracy
The color standard accounts for approximately one third of the elements required to accurately match color.  The other two thirds include a light source, which is standard and consistent, such as daylight, and people who have the ability see color accurately (a.k.a. observer).
Learn how Munsell's color products can help you leverage color more effectively in academia, business, government, and science.