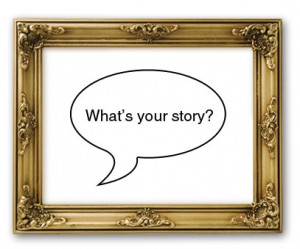 Every day color is being used in many different industries and plays a very large part in our day to day lives. We all have a unique color story to share. Are you using Munsell Color in your day-to-day life? Tell us about it and you could be featured in a blog post of your own.
Here are just a few of the many color stories that have been shared with us…
Color Stories: All About Soil
Munsell's soil color system is being used in the Montpelier Forest in Vermont. Munsell's color matching system for soil allows scientists to record specific soil colors. In Montpelier, Vermont they've found reddish brown (Munsell color 2.5YR4/4) topsoil, strong red (Munsell color 2.5YR 3/6 or 4/6) and silt clay loam. The color of soil is a great indicator of geological history, weather changes and environmental factors before a soil sample is analyzed.  In finding these colors, scientists were able to determine that the greatest impact on the Montpelier Forest was during the eighteenth and nineteenth centuries. This was mainly due to the farming methods of the time. This color story came to us through W. Cullen Sherwood of the Department of Geology at James Madison University.
As an ecologist, Daniel Evans is using the Munsell soil color charts for soil sample analysis. Through a "non-conventional use" of the charts, Evans found great success.
Color Stories Bursting With Color
Chris Mocella's color story is all about fireworks. Chris has used color as a chemist working with Dr. Conkling as an undergraduate research associate. Chris co-authored the second addition of Dr. Conkling's The Chemistry of Pyrotechnics book. Chris was kind enough to share the chemistry of fireworks colors. There is so much more to the color of fireworks than simply what we observe on the fourth of July!
Speaking of bright lights, light perception certainly can change your views on color. Denise Turner shared with us how the wrong lighting can completely change your perception of color. This makes your color selection even more important.  In interior design, color can make or break a design. She advises living with your color choices for a few days and examining them at different times of the day before you make your final decision. "… Lighting affects every aspect of your colorful life."
A Color Story from Within (Places and Spaces)
Interior designer, Jennifer Glickman shared her color story of using the Munsell Color System to identify colors in her field. In her color design for branding, color choices can define an entire company. She's used the color system throughout her projects to identify and select her colors. Some clients present her with their colors and have expectations that these will be present in her design. She's also used Munsell to create custom colors for her clients.
Sharing Your Color Stories
Do you have a colorful story to tell? Are you using color in your work? Just a lover of color? Fill out the form below. We are always interested in the way color is affecting our world.
[gravityform id="1″ title="true" description="true" ajax="true"]