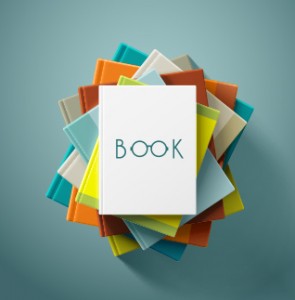 This is the third installment of the Munsell's "Color in Books Series," where we look at new releases in the field of color. If you are looking for last minute gifts, books never disappoint. From color history and education to science and children's books, these recommended reads are sure to please any color lover on your list.
Color in History Books

For over 100 years, make-up has been a commercially available product, but the practice of applying it to the face and body as a means of decoration is an old social practice." In, Face Paint: The Story of Make-Up, the history of the art form is revealed from Egyptian times up to the modern day. Covering reasons for its use as well as materials employed over the ages, revealing the impact of makeup on societies.

In, 100 Years of Color: Beautiful Images & Inspirational Palettes from a Century of Innovative Art, Illustration & Design, professionals in any visual art field will find inspiration. Featuring 100 examples of eye-opening color design and details on how to reproduce them digitally or in print. Shows the evolution of color in the 20th century and the impact of altering colors on the given schemes. 
Art & Design Books

Colour is a key element in design, a complex one that people respond to on an emotional level no matter where it is being seen. In, Colour: The Professional's Guide: Understanding and Mastering Colour in Art, Design and Culture, readers are given an in-depth understanding of colour which is a valuable asset for any visual professional.

Patterns are everywhere; in the fashion industry, in home décor, paper goods, accessories and more with, Color + Pattern: 50 Playful Exercises for Exploring Pattern Design. Discover pattern designs showcasing leaders in the industry, learn pattern terminology and explore the processes for creating patterns.

A fundamental guide to understanding color, Color for Designers, goes from covering the basics of hue, saturation and value to a then deeper dive into the application of color. From altering hues, to painting with color and outputting for print, this visual book gets straight-to-the-point with instruction that helps designers grasp key concepts and techniques that will help them grow into skilled professionals.
If you missed color theory class, here are some notes you can borrow to get yourself caught up. In Notes on Color Theory, all of the basics are there, from how light works, to ROYGBIV, RGB and CMYK to color wheels and composing with colors. Drawings accompany the notes and class assignments.

In Color Lab for Mixed-Media Artists: 52 Exercises for Exploring Color Concepts through Paint, Collage, Paper and More, learn how to embrace color, not be intimidated by it. Exercises are intended to get you thinking in new ways, with color as the guiding framework. As the title suggests, you will explore many mediums and materials, all in relation to how to select, mix and pair colors for your projects.
Science & Color Books

In the book, Outside Color: Perceptual Science and the Puzzle of Color in Philosophy, M. Chirimuuta argues that color can be best understood as a find of relational property, an inherently subjective affair. This book looks at the assumptions made about color and how it has shaped our contemporary philosophies.

Every year there are hundreds of amazing images of space created by astronomers. In Coloring the Universe: An Insider's Look at Making Spectacular Images of Space, we get insight into how telescopes are used to create color images and how rays that would normally not be seen by the human eye, like radio waves, infrared light and gamma rays are translated into colors we can distinguish. Packed with breathtaking images from places far, far away, this insider look at how scientist bring deep space to life is sure to please.
Color Books for Kids
For kids to explore painting techniques, Paint Lab for Kids, includes 52 art lessons with step-by-step instructions in full-color. Children will find inspiration from examples each section as they learn about the technique of prominent artists. Can be used as part of a curriculum for hand-on learning in art for new or experienced teachers. Adults will enjoy the exercises too, making it a great book for family learning.

Containing twenty-one page of stickers along with six double-sided pull-out posters, Pantone: Sticker Book with Posters, is sure to please both children and adults. Some posters are simple, letting you explore your creativity while others include illustrations to be filled with color. Stickers come in a variety of hues, tones and shapes and even include mini PANTONE color chips.
Did We Miss Any?
I bet we did. Is there a favorite new color book you discovered this year that is not on our list? We would love to hear about it in the comments below.