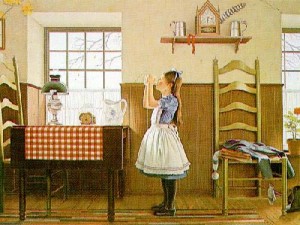 by Cynthia Bogart
(Featured image, left: "After School"  by Harold Ransom Stevenson)
In my previous life, I was a professional artist, classically trained. Even though I am not currently practicing doesn't mean that the training I received is all for naught. I can honestly say it has made me better at so many things ranging from being a more intuitive journalist to decorating my home.
I owe my training to Harold Ransom Stevenson, founder and teacher of The Stevenson Academy of Renaissance Art, which later was renamed, The Stevenson Academy of Traditional Painting, along with his wife, Alma Gallanos Stevenson, a former Art Director for Colgate turned Impressionist-Realist. Mantra #1 at the studio was:
"To be an artist takes one percent talent and ninety-nine percent hard work".
Part of that hard work was learning how to see. You've heard of artists who paint with their toes or with a paint brush welded from their teeth. They can paint because of what's in their head not their hand.
Learning the Renaissance Method of Painting
As a young man straight off the front lines of World War II, Harold Stevenson was able to get his name into consideration when Norman Rockwell decided to select five vets to apprentice with him in his Vermont art studio in 1946. This pivotal tipping point set Stevenson up in career as an illustrator, artist and teacher. The lessons learned in Rockwell's studio – predominantly drawing, structure and composition – have been passed forward to the hundreds of students that filtered through the doors of The Stevenson Academy of Renaissance Art.
Like Rockwell, Stevenson started his students off learning technical skills, he didn't initially teach 'technique' – that came later. This was a traditional Renaissance method taught as any other trade was taught. Carpenters, Jewelers, artisans, silversmiths – they all learned their skills and served apprenticeships, as did the artist.
The method of learning how to draw was straight forward. The student started drawing the basics: circles, cones and rectangles, which when put together make up all images in life. To those shapes this method was applied, one that will be ingrained in my head and any other student of Harold Stevenson's forever:
The principles of creating a form on paper, or canvas is to use values from light to dark to reflected light to cast shadow.
However, it was when Stevenson went on to study with Frank J. Reilly at the Art Student's League in New York City that he learned the method of separating color into hue, value and chroma; the method devised by artist/scientist Albert Munsell who established the Munsell Color System. Any student attending Art school should be familiar with the system, but Reilly made his students use the system in practice. In turn, Stevenson made his students use the system in practice.
The Practical Use of the Munsell Color System
The Munsell system was methodical and developed one's sense in differentiating values and hues quickly. For flesh tones, neatly ordered rows were built to match the initial line of gray – 10 values from black to white; then a row of ocher/raw umber, raw sienna, burnt umber and cadmium red were added and matched in value. A secret to 'seeing' the relationships between colors was to squint.
Painting with colors ordered on the palate using the Munsell system gives consistency in the mood or tone of a painting; takes the guess work out of re-mixing colors, and enables the artist to fully focus on the creative aspects of the work at hand.
Being an artist is a gift. However, without the technical skills and education on how to execute your work, it will be nothing short of frustrating. Whether your painting style is realistic, abstract or anything in between, color – hues, values and chroma – is key. Munsell is a scientific tool that when learned and used makes the art of being an artist so much easier.
About the Author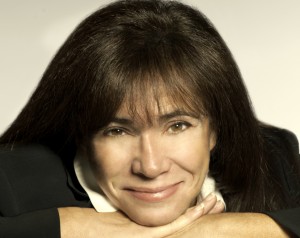 Cynthia Bogart is an 18 year regional magazine editor for Better Homes & Gardens Magazines. She founded the website, The Daily Basics.com, a lifestyle website focusing on home, food and travel in 2010. Prior to that, she was a professional artist. She had one-man show gallery exhibitions in New York; was a muralist, had a series of fine art prints commissioned and was a table top designer. A transplanted New Yorker, Cynthia and her family live in Rhode Island.
Google Plus:  TheDailyBasics
Follow her on Twitter: @thedailybasics
Facebook:  TheDailyBasics
Pinterest:   The Daily Basics