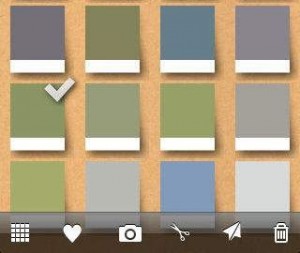 Your mobile devices interact with the world around you—a world composed of color. Tons of tools can help orient you, tell you about your environment, identify music on the radio, and help you pass the time with trivia and games. Apps that manipulate or identify color can be your secret weapon.  You might remember our first post on The Best Color Apps to Help You Pick the Palette You Want.  Here's a list of our new favorite free color apps; some are for Android phones or tablets and some are for iPhone and iPad, and a few are available on either platform.
Color Identifier Apps
To kick us off, Color ID Free can install on Android or iPhones.  This app is straightforward, and interfaces with your camera lens to identify colors in real time.  With precise color names like Paris Daisy and Moon Mist, this app is not only creative, but can also assist anyone dealing with color blindness by double checking on color choices.
Irodori for iPhone has the ability to extract and identify colors. The app analyzes any picture to highlight its most characteristic colors, tease out matching and complementary hues, and export a useable palette.
Selecting a Color Palette
Palettes Lite for iPhone helps you create customizable color palettes drawn from colors in your viewfinder.  Sampling directly from your environment, this app lets you save, sort, share, and export up to three palettes consisting of five colors each.
Iromihon Color Palette for Android is a handy tool for designers with a specific color in mind who can't think of the name or html color code.  Allowing users to adjust and inspect through many color value to find the precise shade, it also works as a color flashlight when in full screen mode.
Grab a Paint Brush – Paint Color App
Color Capture by Benjamin Moore & Co. is available for Android and iPhone. This paint-centric app allows you to whip up a color scheme from a photograph, but the goal is to match your selections against the three thousand paint colors in Benjamin Moore's library.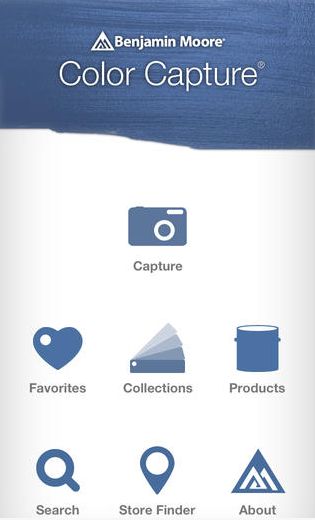 Color Fun
ColorCanvasBasic for iPhone and Color Splurge for Android work like those above, only in reverse. Instead of extracting colors from your pictures, you can colorize them.  You can transform black and white photos in your gallery into fully-colored masterpieces, or you can choose one color or one feature of the image to pop with color.  This app also grants you easy sharing capabilities.
As we've seen before, color and personality are often linked. With Color Personality for iPhone or Android, you can find out what your favorite color reveals about you.  This simple app will kill your time in the waiting room.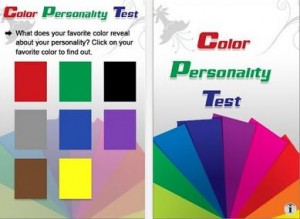 The goal of the iPhone game Chromixa is to overlap shapes of color so that they blend to create new color combinations.  Bridging visual acuity with mental capability, this game's bright colors soothes your mind while working it out.
Color Drips blends elements of Tetris and Connect Four.  Your goal is to clear the board of blocks, rows, and columns of the same color.  With three difficulty levels and a colorblind mode, this Android game tricks you into thinking strategically while having fun.
There are so many color-focused apps for your smart phone that it can be difficult to choose the best ones. Even among these free apps, you can upgrade to a paid version with even more color-coded features. In the modern age our phones—Android or iPhone—are becoming more and more vital, plugging us in and providing indispensable help to navigate color problems small and large.