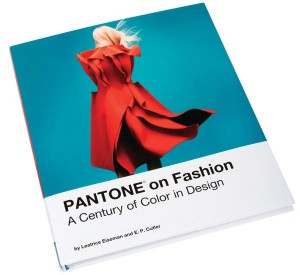 In the second part of the Munsell's "Color in Books Series," we look at new releases in the field of color. When the season of gifting rolls around and you are looking for ideas, books never disappoint. From color history and education to science and children's books, these recommended reads are sure to please any color lover on your list.
Color History Books
The Brilliant History of Color in Art by Victoria Finlay
Written for newcomers and expert artists alike, this book dives into the rich history of color in art. Author Victoria Finlay, "…takes readers across the globe and over the centuries on an unforgettable tour through the brilliant history of color in art… Finlay's quest to uncover the origins and science of color will beguile readers of all ages with its warm and conversational style."
Green: The History of a Color by Michel Pastoureau
This book takes us deep into the aesthetics and history of the fascinating color green. A New York Review of Books Article reflects on this compelling history, comparing the author to other scholars, "But none of them approaches his range or indeed his prodigality, a range that makes Green and its companions seem stuffed with rarities and wonders, an attic of all the centuries…"
Pantone on Fashion: A Century of Color in Design by Leatrice Eiseman
A quintessential guide to the timeless shades and hues of fashion, this book takes the reader on a journey through the rich history of color in fashion. "Favorite hues and their appearances across the decades are profiled in informative text and copiously illustrated by runway photos and archival image." At a recent lecture and book signing, Leatrice was welcomed by a line that included almost all of the attendees. Over 200 people waited in line to get this book and have the author sign it. This is a must-have book for any fashion lover on your list.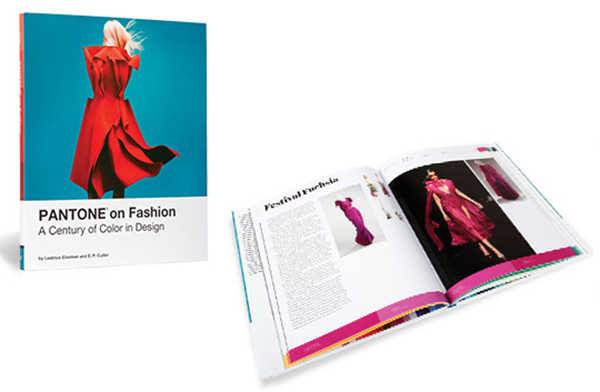 Chromatic Algorithms: Synthetic Color, Computer Art, and Aesthetics after Code by Carolyn L. Kane
This book addresses the fascinating technical side of color that we often take for granted, digital color. "Chromatic Algorithms reveals the fascinating history behind digital color, tracing it from the work of a few brilliant computer scientists and experimentally minded artists in the late 1960s and early '70s through to its appearance in commercial software in the early 1990s."
The Color Revolution by Regina Lee Blaszczyk
Delving into the history of color in popular culture- from interior design to the automobile, The Color Revolution uses storytelling to keep the reader fully engaged. "Blaszczyk examines the evolution of the color profession from 1850 to 1970, telling the stories of innovators who managed the color cornucopia that modern artificial dyes and pigments made possible. These "color stylists," "color forecasters," and "color engineers" helped corporations understand the art of illusion and the psychology of color. "
Read our interview with the author.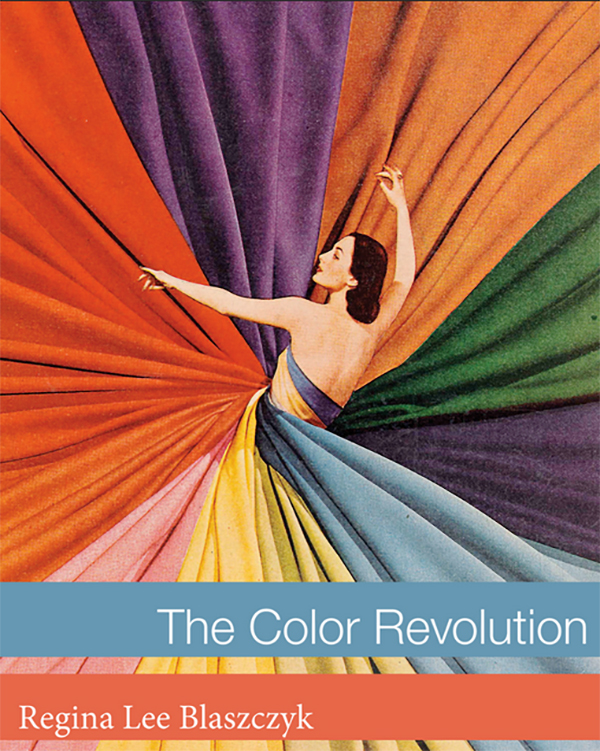 Educational Books
Interaction of Color: 50th Anniversary Edition by Josef Albers
Taking a more practical and educational approach, this landmark book was, "Conceived as a handbook and teaching aid for artists, instructors, and students, this influential book presents Albers's singular explanation of complex color theory principles."
Color Matching: Using Color in Graphic Design by Wang Shaoqiang
Color Matching is an invaluable manual for anyone interested in the role of color in graphic design, this book, "Provides insights into a broad range of challenges such as branding, editorial design, and packaging, the designers explain how multiple colors and their combinations are employed simultaneously and strategically so as to strengthen the efficiency of graphic language in each of their projects."
The Photographers Master Guide to Color by Wignall Jeff
This book centers around the key nature of color theory in photography. An essential manual, it provides a breakdown approach for capturing the true essence and nuance of color. "Filled with Wignall's inspirational work, this is the essential guide for everyone wishing to create awesome photographs that capitalize on the nuances and interplay of color, without having to rely entirely on the saturation slider."
ROY G. BIV: An Exceedingly Surprising Book About Color by Jude Stewart
The perfect reference for any designer, artist, or just about anyone interested in color, this vibrant and beautifully designed book takes a uniquely creative approach diving into the hidden meaning and symbolism of everyday color. As one reviewer writes, "To read about color from Jude Stewart is to unlock a whole different way of looking at the world around us—and bringing it all vividly to life."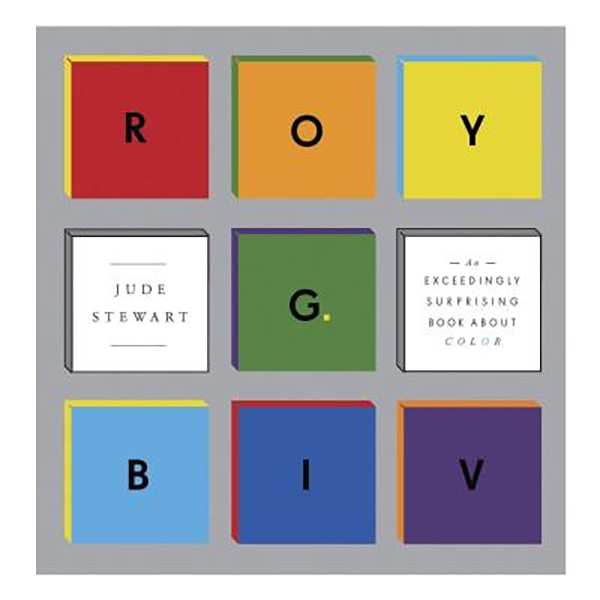 Color Words for Writers by Gail Hamilton
The perfect eBook for any writer looking to get more from the powerful descriptive tool that color plays in written word. "This handy e-book puts hordes of vivid alternate color words at your fingertips. Whether you are a busy copywriter, blogger, article writer, novelist, fundraiser, entrepreneur or anyone else seeking the perfect color word, you save precious time, fire your imagination and find an easy way to make your writing shine."
Science Books
The Secret Language of Color by Joann Eckstut
Looking toward the science of color this book examines the fascinating world of color in physics and chemistry. An overview of the science of color and the questions we ask ourselves every day, "The Secret Language of Color travels from outer space to Earth, from plants to animals to humans. In these chapters we learn about how and why we see color, the nature of rainbows, animals with color vision far superior and far inferior to our own, how our language influences the colors we see, and much more."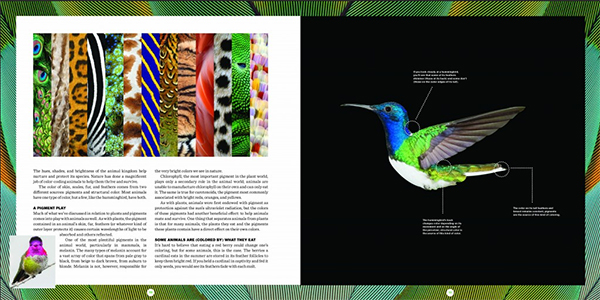 Children's Books
Mix It Up! by Herve Tullet
A New York Times bestseller, Mix It Up! is the perfect book to introduce a young person into an exciting, interactive, and creative world of color. The author offers an, "irresistible invitation to mix it up in a dazzling adventure of whimsy and wonder. Follow the artist's simple instructions, and suddenly colors appear, mix, splatter, and vanish in a world powered only by the reader's imagination." 
The Day the Crayons Quit by Drew Daywalt
Another critically acclaimed bestseller perfect for a curious child, this books takes the reader into a cleaver story about a box of crayons gone rogue. Reviews call this book a cleaver and silly, "A comical, fresh look at crayons and color.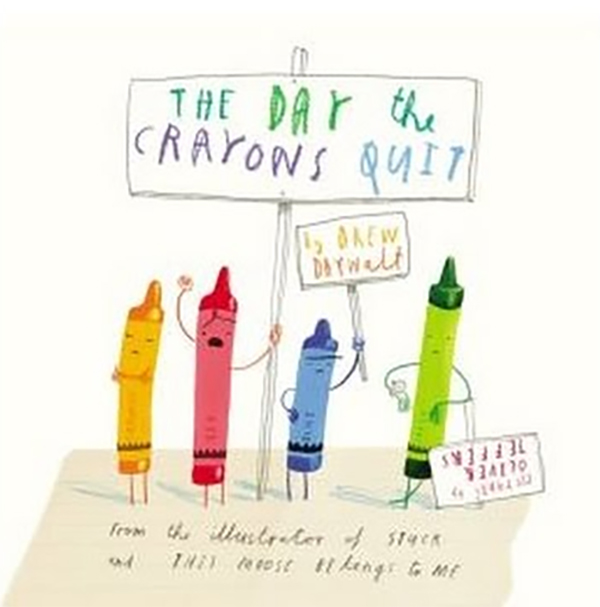 Play and Color in Black and White by Marie Fordacq
Taking a unique and playful approach, this stylish activity book demands creative interaction. "Play and Color in Black and White is an activity book with a difference. The bold minimalist palette almost begs kids to decorate the 96 pages with bright color and whimsical imagination, using not only their crayons but also the more than 100 fluorescent neon stickers included with the book."
Other Color Favorites
Color Essentials by Amanda Murphy
Color is an essential part of the art of quilting. This book is a manual for expanding or perfecting a quilter's understanding and application of color in their work their art. "This must-have book will free you from preconceived notions about color and inspire creativity. You will learn to experiment with solids and gain a deep understanding of how color functions." 
Color the Language of Light by Karen Speerstra
A book that delves into the emotional and spiritual side of color; ranging from how artists use color to the spiritual and healing properties of color. The perfect book for anyone wanting a deeper spiritual investigation of color, "Color leads to a deeper understanding of how the language of light heightens our awareness of the beauty around and within us, and nurtures the imagination of each living being."
What is Your Favorite Color Book?
There is of course a good chance we may have missed a few books. Do you have a favorite that isn't on the list? If so, we would love to hear about it and we welcome you to share it in the comments below.