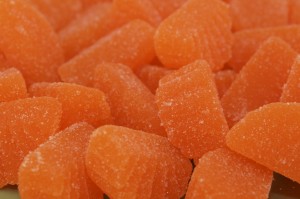 When it comes to food safety and quality control
You have plenty of variables to worry about.
Color shouldn't be one of them.
Introducing a fast, easy, affordable way to check food color
Munsell Color Chip Kits
Compared to the chemical and biological checks you conduct, color evaluation with Munsell Color Chip Kits is fast and easy. Simply view your food sample against a single color chip or range of color chips.
A quick color check can help detect chemical and biologic process issues including
pH levels
temperature variation
food color content
irradiation
refrigeration
and others
For just $145, you'll receive a pocket size Munsell Color Chip Kit filled with chips representing a specific Munsell hue (color) range.
Which Munsell Color Chip Kit is Right for You?
Choose from 22 color chip kits that comprise the Munsell primary hue circle and neutral gray scale. We've grouped the hues by food color category to make it easier for you to choose the right color coding set to use for quality control in your industry.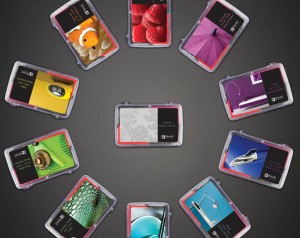 Anthocynanins (blue, pink, violet)
Carotenoids (red, yellow, orange)
Chlorophylls (green)
 Flavenoids (yellow)
Choose grey glossy or grey matte for evaluating neutral colors.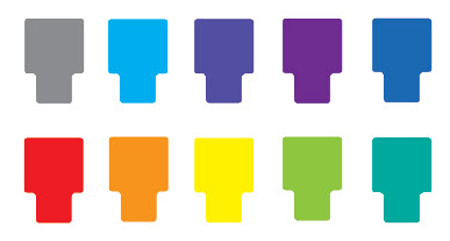 Food Color Fast FAQs about Munsell Color Chip Kits
Are other food safety colors available?
No, however, Munsell offers custom color services if you need a specific color that's not part of the standard chip kit colors.
Can I get a larger sample?
Yes, each chip color is available in a large 8.5 x 11 inch sheet of color. Some customers prefer to use the sheets and cut them into smaller samples to provide to vendors and suppliers.
Are Munsell Color Chips washable?
No, the chips are made from paint on paper. While they can be wiped, the colors will degrade over time depending on wear and tear. Munsell Custom Color Services can produce more durable color standards for harsher environments.
Why do the colors appear to match in the lab, but not on the production area?
Lighting is often the culprit. We recommend a color viewing booth using D65 daylight lamps as the light source. This will create a more consistent viewing environment.  Also, check the color vision of the quality control staff responsible for making color coding decisions.  Approximately one in five males is affected by color deficiency. Our Farnsworth Munsell 100 Hue Test will detect color vision deficiencies.
Where can I learn more about food color standards?
You can get the basics of color and color evaluation and matching, including hands on training at a Fundamentals of Color and Appearance seminar.