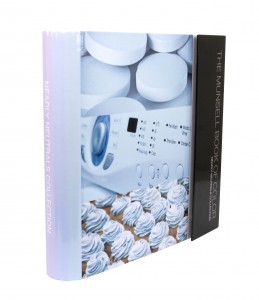 Munsell Color is happy to announce its latest new book release, "The Munsell Book of Color – Nearly Neutrals Collection," aimed at helping professionals and artist with identifying hard to define colors like the different shades of white.
List of Neutral Colors Ads Flexibility
The Books of Colors Nearly Neutrals Collection includes many colors from the Matte Collection, but in the 6 – 9.5 value range for added flexibility in getting the desired pastel color you want. The color book includes one volume with nearly 1,200 Munsell color chips, permanently affixed and easy to access. The Nearly Neutrals Collection also includes an entire page showcasing different shades of whites for when pastel is too dark, but pure white is too stark.
Our new color book is based on the company's color identifying system which is the standard for today's computer-based color matching systems. The Munsell "Book of Color – Matte and Glossy Collections" will allow people to easily identify and order colors through the supply chain.
"Neutral colors can be challenging for using them for commercial or artistic purposes," said Art Schmehling, Munsell Color Services Business Manager. "We created the Nearly Neutral book so that customers can find the colors they need right at their finger tips.  Munsell color books have, for nearly a century, been a standard for the color industry and this is another example of us creating something to help our customers be more effective with color."
The Benefits of the Munsell Book of Color Nearly Neutrals Collection
Designed as a portable and durable guide to the Munsell Color System that lets people match, specify or design colors anywhere.
More than 1,200 Munsell color chips.
Includes many colors from the Munsell Book of Color, but focuses exclusively on neutral colors including different shade of white.
Open the door to a world of neutral colors, accurately and neatly organized.
Are you using the Munsell Books of Color?  We would love to hear about it and invite you to Tell Us Your Story.