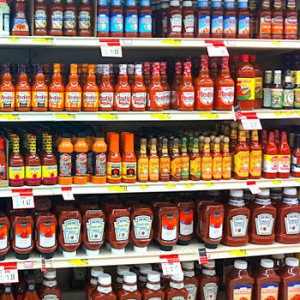 Munsell Color knows food!  This week the company has joined its parent company, X-Rite, the world leader in color, at the Institute of Food Technologists (IFT) 12th Annual Meeting and Expo from June 25-28 at the Las Vegas Convention Center. The food science show will include Munsell's custom color solutions that helps companies achieve reliability in food color consistency.
The Technology and Science of Coloring Food
At the IFT Food Expo, Munsell Color is showcasing its patented Custom Color solutions as a way for companies to standardize their food colors, delivering consistency and reliability. X-Rite demonstrating its color measurement and visual analysis tools as a way for companies to ensure they are producing their desired food colors. Combined, the tools offered by Munsell and X-Rite provide companies with color standards and measuring they can use to deliver food products that are colored precisely and consistently.
Over 900 Exhibitors at the IFT Food Expo
The IFT Food Expo provides food companies with an opportunity to experience first-hand the industry's largest collection of food ingredients, as well as food technology equipment and packaging—all under one roof. With more than 900 exhibitors from which to choose, the Expo showcases the latest food production trends, newest ingredients, and the future of food processing. And there's nothing like having the opportunity to actually see, touch, taste, and smell what's available. The IFT Food Expo is THE place to sample the latest offerings.
More on how the show went and what we learned coming soon!