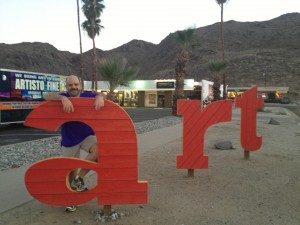 I recently attended the Color Marketing Group 2013 Summit and, as always, it was a wonderful way to get charged and energized by ideas on color selection and process. What makes the CMG summit so unique is that it allows individuals to spend the day selecting shades of colors; from greens that are not too blue to yellows that are not too dark or light, you get submerged in creating color palettes.
Looking at Trends to Determine Color Palettes
How do you know when you have selected the right color? By blending knowledge of trending stories from around the world and an understanding of how people are looking at color and the direction they desire the colors to take.
What happens to the individual colors within a palette? Are they utilized as is? Are they set in stone? Absolutely not, they can be adjusted to suite any product or market, but they do however, maintain the same color family or color region.
Listening to the stories that circulate during the conference gives meaning and reason to how colors will be moving in a specific direction over the next two year. We take into consideration the societal factors influencing people's moods and how those emotions have an effect on the colors these individuals would want to surround themselves with.
So what colors will be trending as we move towards 2015? The biggest contenders are: Tribal Red and Smokey Cashmere. These two colors, which came out of the Color Marketing Group summit, complete a story. They tell the story of a different direction we will be taking in the future, then from where we are today.
Color Material & Finish Trends
Other topics that were addressed at the summit included discussions on the importance that finish, texture and effects can have on color. This can be seen in the movement away from cleaner, traditional metallic finishes like silvers and chromes to combination metallic colors like rich red coppers appearing in work from around the World. What is most interesting is that this color can appear as a traditional metallic but it can also appear as a solid color rendition of the metallic.
This demand for unique finishes and effects shows that there is an expectation for a high level of color sophistication in the marketplace. Not only are these types of colors becoming expected within a product family, but keen eyes recognize when a full palette has been utilized. The variety in finish and effects can help with branding and bringing company products to the forefront.
To address this need in the market, the workshops at CMG addressed the application of trending colors with various finishes and effects. It is in studying the application of the colors in groups, in different industries, and lastly with the proper finish and effect that we discover another level of subtly about why the right color selection is so important.
It was great to see all of the attendees at the end of the conference leaving with their 60 colors that represented a global perspective. They were ready to bring this color information back to their team to help bring their products and services to life for their consumers. Keep your eyes open, guarantee you will see this color transformation come into the market over the next two years.