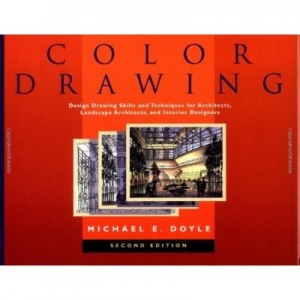 In the vast world of color there are quite a few color books that reference Munsell Color. By "quite a few" we mean there are more than we can count. Here are just a few that mention Munsell. Crossing over into many different industries, Munsell Color appears in books on a number of subjects. These subjects include art, architecture, design science, archaeology, food and so many other topics.
Color Theory Books
Color for the Real World: A Complete Color Course by Alice Chu & Jen Nemeth
This color theory book explains the principles in a visual language, applicable to all color design disciplines. "Color for the Real World is an all-in-one textbook containing a lab manual and an eResouce for students of design, including fashion design, interior design, communication design, textile design, product design, and illustration."
The New Munsell Student Color Set by Jim Long & Joy Turner Luke
This book about color is written by James Thomas, "an architect, artist, lighting designer, State Board certified Interior Designer, Professor Emeritus in the departments of Photography and Film and Interior Design, and retired chair of Photography and Film at Virginia Commonwealth University." This color book is co-authored by Joy Turner Luke who "is a painter and owner of Studio 231 in Sperryville, Virginia, where she conducts intensive courses on color and artists paints. She also lectures widely on these topics for art schools and other groups with a specialized interest in color."
Measuring Colour by Robert Hunt
Called "the classic authority on colour measurement," this color book demonstrates "major importance in many commercial applications, such as the textile, paint, and foodstuff industries; as well as having a significant role in the lighting, paper, printing, cosmetic, plastics, glass, chemical, photographic, television, transport, and communication industries."
Color + Space: Transforming Interior Space by Ronald L. Reed
This color theory book "presents color theory in terms of design principles such as balance, rhythm, emphasis, proportion, unity, and variety. The text is infused with insights into how people perceive color, and helps the young interior designer focus on the user experience of a space."
Individuality in Clothing Selection and Personal Appearance by Hazel Jackson et al.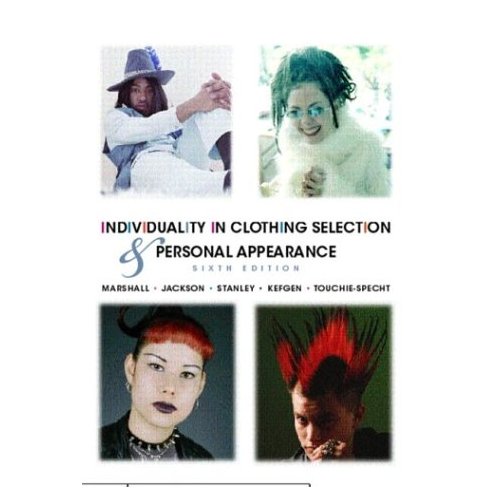 The authors of this color book "present a broad base of knowledge at an introductory level for readers' general education—unlike other books, which focus more narrowly on the needs of fashion professionals. Packed with activities, learning objectives, illustrations, and photographs, this user-friendly book meets the needs of future fashion professionals."
Sensory Evaluation of Food: Principles and Practices by Harry T. Lawless & Hildegarde Heymann
"This text is designed for undergraduate and graduate courses in sensory evaluation and as a reference for industrial practitioners. It covers all the basic techniques of sensory testing, from simple discrimination tests to home use placements for consumers."
Color Design Books
Color Drawing: Design Drawing Skills and Techniques for Architects by Michael E. Doyle
This color design book by Michael E. Doyle "is the ultimate up-to-date resource for professionals and students who need to develop and communicate design ideas with clear, attractive, impressive color drawings. In an easy to use, step-by-step approach, this comprehensive guide presents a total system of color design drawing that encompasses approaches to sketch communication as well as more finished presentation drawing."
Color Image Processing and Applications by Konstantinos N. Plataniotis, Anastasios
One review of this color book says that most image processing and computer vision textbooks tend to leave out color image processing or do not go in depth. "…this book fills the need in this important area quite nicely. The authors are recognized experts in the area, particularly in color image filtering."
Designer's Guide to Fashion Apparel by Evelyn L. Brannon
This color design book from the world of fashion "explores the creative process of apparel design and the development of a collection. From budget to couture, children's to men's and women's, fashion-forward to traditional and formal to active, the text demonstrates the proper application of design principles in creating aesthetically-pleasing apparel…"
Light: The Shape of Space: Designing with Space and Light by Lou Michel
This book by Lou Michel touches on "color theory for space and light."
Color Ordered: A Survey of Color Order Systems from Antiquity to the Present by Rolf G. Kuehni & Andreas Schwarz
This color book could be considered a history of color. "Color Ordered is a comprehensive, in-depth compendium of over 170 systems, dating from antiquity to the present."
Mastering Photographic Composition, Creativity, and Personal Style by Alain Briot
The topics covered here include:
How to compose with color, with black and white, and with light
How the elements of color-hue, contrast, and saturation-work in your images
How to define a color palette for a specific photograph
Science Color Books
Discovering Physical Geography by Alan Arbogast
"…provides a comprehensive suite of animations, simulations and interactivities that help readers comprehend important Earth processes.  Vivid images, animations, videos, simulations, assessments and virtual field trips all support the narrative material and enable readers to interact with key processes and actively participate in visualizations."
The Science of Color by Steven K. Shevell
"Focusing on the principles and observations that are foundations of modern color science and written for a general scientific audience, this book broadly covers essential topics in the interdisciplinary field of colour, drawing from physics, physiology and psychology."
Practical Handbook for Wetland Identification and Delineation by John Grimson Lyon
"… defines wetlands, describes their functions, and presents a variety of methods used to assess the extent of wetlands." Lyon's handbook draws upon the Munsell Soil Color Charts.
Color Psychology
Atkinson & Hilgard's Introduction to Psychology, 15th edition by Nolen-Hoeksema, Fredrickson, Loftus and Wagenaar
This textbook touches on the psychology of color while providing a "thorough understanding of the classic landmark studies which have shaped psychology as an academic discipline."
Hospitality Design for the Graying Generation: Meeting the Needs of a Growing Market by Alfred H. Baucom
Inside of this guide, you will find "extensive coverage of the specific physical needs and psychology of seniors, including physical strength, hearing, sight, color preferences, and other areas."
A Favorite Munsell Color Book
Obviously we were not able to include every book that references Munsell Color, so tell us about the ones we missed! What is your favorite book that references Munsell Color?