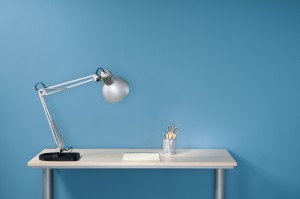 On the international circuit, there are a handful of programs specifically designed for advanced color learning.  Encompassing different aspects of the art and design field, there is a variety of ways and locations to learn about color.
Specialized Art and Design Schools with Color Theory Diplomas and Programs
Australia's International School of Colour and Design (ISCD)
Along with a wide variety of art and design courses, ISCD offers a Colour Design Diploma. The Colour Design Diploma adapts color psychology, color theory and design principles learnt in the Foundation Courses. Learn how to effectively use colour to assist in the branding and image development of a business or product. Additionally, there is instruction on creating professionally presented colour design solutions incorporating painted finishes, interior and exterior environments, product development, styling and marketing.
The International Association of Color Consultants/Designers (IACC)
The IACC was founded in Hilversum, Holland in 1957. The motivating force was that many designers hid behind the unprotected professional name of color consultant/designer as there was an acute shortage of true professionals and an absence of competent training in the field. The IACC believe that subject of color can be approached from many different perspectives and disciplines; natural sciences, color theory, technology, biology, philosophy, psychology and art are all aspects of the concept "Color." They offer 4 seminars required to become a certified member.
Gjøvik University College in Norway
Offers new two years master program entitled Color in Informatics and Media Technology (CIMET). The GUC master program is broadly interdisciplinary, students conduct research related to one of the following fields: Color image capture, devices and processing; Spectral color science; Technologies and models for multi-media systems. In addition, the Color and Media Computing Laboratory at GUC was recently just awarded the R&D prize.
University at Leeds in the UK
The Department of Color Science is an international centre of excellence in chemistry, physics and various technologies associated with colorants, polymers, color and imaging. Now an integral part of the Leeds School of Chemistry the department is unique in the UK and hosts leading scientists specializing in polymer chemistry, polymer materials science, chemistry of colorants, textile coloration, color measurement, imaging science, organic printed electronics and formulation and delivery of functional complex fluids.
Art Schools to Study Color
Color theory is so much a part of study in art and design that many of the best art schools do not separate color as its own program of study. Rather learning about color is a continuous process with specialized classes given throughout the education at an art college. The following schools of art and design produce extremely well rounded education in arts in the United States including color theory.
Rhode Island School of Design
Founded in 1877, Rhode Island School of Design (RISD) is one of the oldest and best-known colleges of art and design in the U.S. Each year approximately 2,300 students from around the world pursue a creative, studio-based education at RISD, which offers rigorous bachelor's and master's degree programs in 19, architecture, design, fine arts and art education majors.
Otis College of Art and Design
Otis College of Art and Design was founded in 1918 by General Harrison Gray Otis, the founder and publisher of the Los Angeles Times, for "the advancement of the arts." Along with a diverse program of art and design related coursework, Otis offers a Connections Through Color and Design class which offers contextually-based problem solving using fundamentals of color and design. Students learn Munsell color theory, practical aspects of color mixing such as value, hue and chroma, as well as computer color application.
Rochester Institute of Technology (RIT) As a major technological university in upstate New York , RIT offers academic opportunities that extend far beyond color and design or even art, including science, engineering, and technology. RIT is, however, the home to the Munsell Color Science Laboratory. The Munsell Color Science Laboratory is in the business of decoding appearance, measuring color, texture, gloss, and translucency, and gauge perception to understand why materials look the way they do. Perception experiments quantify the human response to appearance, reducing it to mathematical models that feed back into our broader understanding of the science of color.
Learning about Color: New York Style
There are many more excellent schools of art and design in New York City besides those listed here.  Art education, encompassing learning color theory will be incorporated in any fine arts school. NYC is also home to the School of Visual Arts (SVA) and the Fashion Institute of Technology (FIT).
Pratt Institute
Brooklyn's Pratt provides a comprehensive professional art and design educations available, supported by a distinguished faculty and exceptional technical and studio resources. Gifted students from across the United States and the world collaborate and learn at Pratt for architecture, fine arts degrees, interior design etc. Color theory is incorporated in this art institute programs and class work.
Parsons New School for Art and Design
A pioneer in art and design education since its founding in 1896, Parsons has cultivated outstanding artists, designers, scholars, businesspeople, and community leaders for more than a century. Parsons' five schools, which encompass 27 rigorous undergraduate, associates, and graduate degree programs, offer options for both focused training and interdisciplinary study. Learning about color is an integral part of an education at Parsons.
The Cooper Union
The Cooper Union for the Advancement of Science and Art, established in 1859, is among the nation's oldest and most distinguished institutions of higher education. The college, founded by inventor, industrialist and philanthropist, Peter Cooper, offers a world-class education in art, architecture and engineering as well as an outstanding faculty of humanities and social sciences. Among these is the School of Art which offers a four-year program leading to the Bachelor of Fine Arts degree and incorporates color study.
Learn About Color at Munsell's Alma Mata
Of course, we couldn't leave the Massachusetts  College of Art and Design off our list since Albert Munsell himself attended and served on the faculty of MassArt.
Massachusetts  College of Art and Design ( MassArt)
Formally known as, the Massachusetts Normal Art School, Massachusetts College of Art and Design is ranked among the top art colleges in the country. Businessweek recognized MassArt as one of the top global design schools and U.S. News & World Report ranks MassArt's MFA Program #1 in Massachusetts. Admission to The Graduate Programs is highly selective, ranking among the top three graduate programs in art and design in the country, as reported by the Association of Independent Colleges of Art and Design.
From art and design to the industrial aspects and the chemistry of color, by understanding color theory and its various applications, there are many opportunities to both study color and continue on the path that Albert Munsell paved many years ago.